Contact Us
Send Us a Message
Please complete the Contact Form and we'll be in touch.
The data on this form is submitted and transmitted via a secure connection
C.S. Group of Stifel

1001 Liberty Avenue, Suite 900

Phone:

(800) 223-8162

Fax:

(412) 261-3840

www.cshortandassociates.com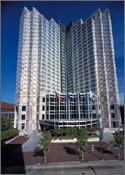 Our office is located in Pittsburgh, Pennsylvania.  We work with a number of people in our immediate area, and we also have relationships with people throughout the U.S.  Please call to see how we have worked with people in your area.
Conviently situated in Downtown Pittsburgh near the David L. Lawrence Convention Center. Valet Parking is available at the Westin Hotel or self-park directly across 11th street at the Grant Street Transportation Center Parking Garage